NetBlend


Gasoline Blending for Refinery Blenders and Traders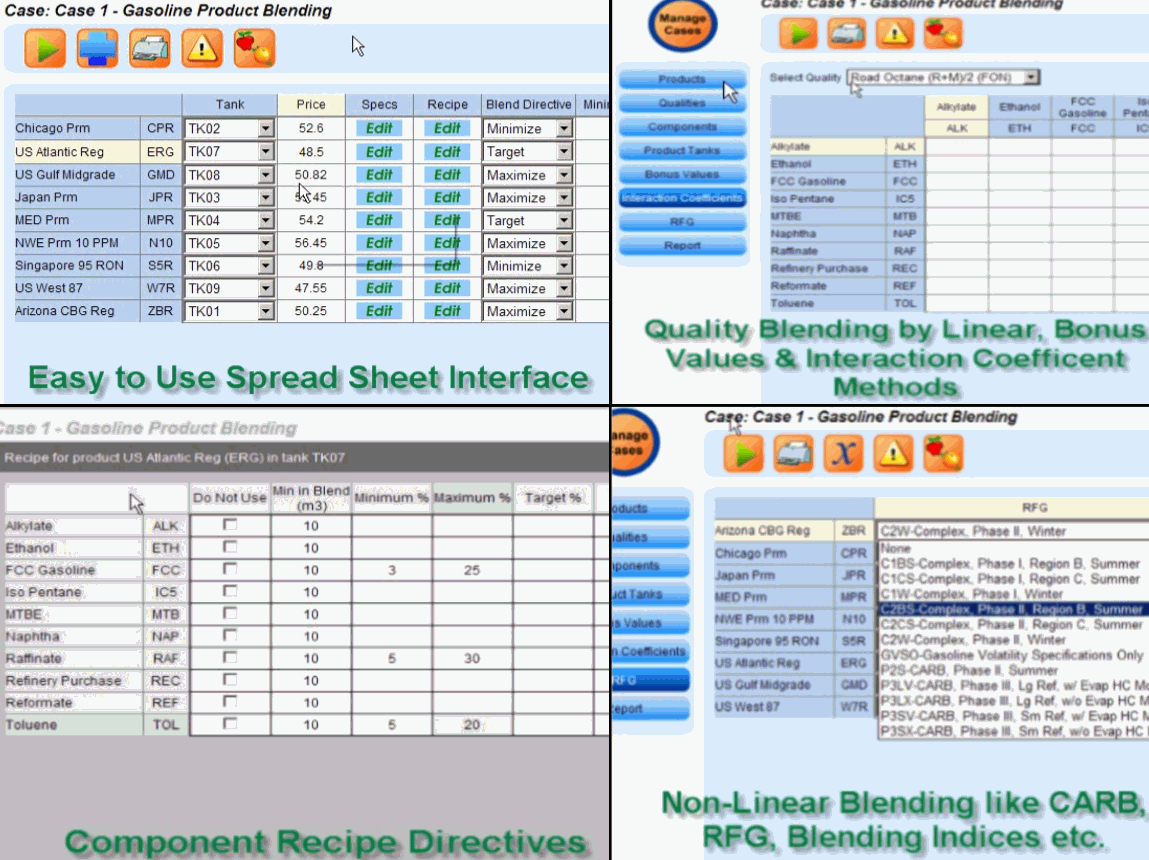 On the web: http://www.netblend.net/
NetBlend is a revolutionary web-based application for optimizing gasoline, diesel, or any other petroleum product blends with quality constraints. It is available on the web at www.netblend.net. NetBlend determines optimum product recipes by meeting specifications at a minimum cost. NetBlend provides the following functionalities:
Helps refinery blenders and traders optimize product blending operations.

Provides for blending of any product e.g. gasoline, diesel etc.

Pre-defined libraries of qualities, components, and products

Quality blending by linear, bonus values, and interactive coefficient methods

Component recipe directives

Ethanol blending

Blending directives like "maximize volume" or "touch up to meet specs"

Non-linear blending like CARB, RFG, quality indices etc.

Optimal component purchases

Easy to use spreadsheet interface

Ability for the user to set up custom blending index formulas

Export results to Excel
NetBlend is a web-based tool. No installation is required.
---