H/Gal-XE


Gasoline Production Blending & Scheduling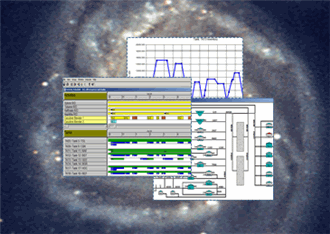 H/Gal-XE is an advanced tool for optimized gasoline production that can:
Automatically generate schedules with your guidelines. It handles everything from "Just In Time" to "Earliest" blending. It can select timing, blend size, product grade, blend tank, arrival/lifting tanks, etc. It can blend for lifting or blend for inventory. The latter could satisfy several liftings, minimize number of blends, and avoid component tank overflow. It does batch or header blending.

Schedule to the nearest minute, accurately reflecting real operations. It recognizes laboratory operating hours to properly schedule blends; avoids tank overflows, failure to meet liftings, quality giveaway, etc.; schedules single or multiple headers.

Produce rolling blend schedules, updated as conditions change.

Do ethanol/RBOB blending and calculate CARB qualities for California.

Automatically schedule blends for seasonal shifts in specifications and multiple grades.

Setup or modify the model by editing a process flow diagram or clicking on a Gantt chart.

View scheduling results through a variety of graphical tools (inventory quantity and quality profiles, operational Gantt charts, animated and still process flow diagrams), as well as custom spreadsheets and standard reports.

Readily import information from other systems, such as liftings, production and arrival schedules, inventory positions.
---