H/COMET


Web-Based Crude Oil Management Evaluation Tool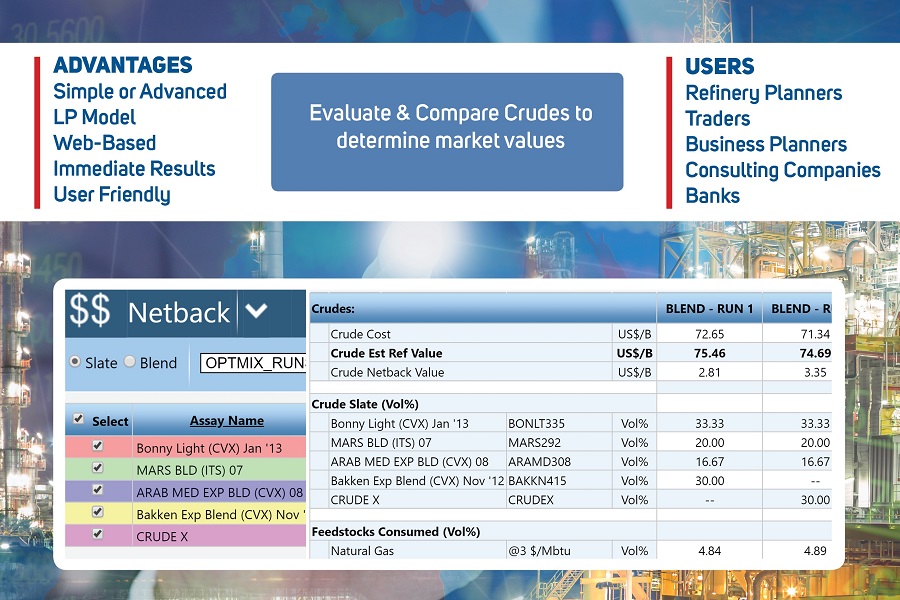 On the web: http://www.hcomet.com
H/COMET is our revolutionary web application that allows for quickly comparing and evaluating crudes.
Use our simple LP model with the basic subscription or upgrade to the Advanced Jacob's LP Model.
Major oil corporations, oil traders, producers, banks, consulting companies, and insurance companies are using H/COMET to:
Optimize crude blends to target recipes

View extensive amounts of crude assay data - all from one application

Quickly find crudes with user-defined criteria from a large assay database

Link directly to Chevron's or Phillip's 66 world wide crude assay libraries

Add your own assay data, with drag-and-drop functionality

Display assay reports and graphs and use powerful search facilities

Compare crudes side-by-side for any desired qualities

Electronically export assays in Excel or Word format

Re-cut and blend crudes using technology from the world-renowned crude assay management system, H/CAMS

Quickly determine crude or blend economics or any refinery configuration and market using black box LP optimization

Perform easy-to-use crude substitution analysis for quick evaluation of crude values. Concise margin analysis report produced.

Access a huge database of pre-configured refinery models available
Links directly to CIMS
CIMS (Crude Information Management System) - a web based application maintained by PetroTech Intel (PTI) which monitors new field discoveries and quality changes in existing crude grades.
---